1st Country to Use Touchless Biometrics in Vaccination Drive
The Health Service Department, Ghana – West Africa – is going to implement contactless biometric-based national vaccination program in October 2021.
Modern Biometrics in National Security & Identification Methods
European Commission has proposed a framework focusing on implementation of Biometric Technology in forensic investigations and national security.
Password less Authentication is on the Raise
Microsoft is involved in promoting password less cybersecurity using Biometric Technology progressing towards digital ID. The technology is heating up with Apple iOS, Android, the web, smartwatches, and IoT products as well.
Aadhaar-Enabled Digital Life Certificate
Aadhaar-based Digital Life Certificate for Pensioners can be acquired through post offices or at the doorstep of the pensioner with the help of postmen.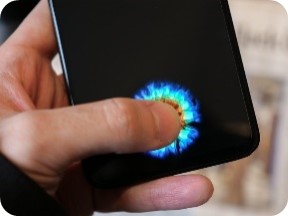 Multi-Point In-Display Fingerprint Technology
Techno Giants are working on a system that enables users to unlock smartphones by touching anywhere on the phone display, which is expected to provide a greater user convenience.
India's Universal Family ID Scheme
The Indian government is developing a 'Universal Family ID,' in comparable to Aadhaar system, for tracking beneficiaries of flagship social benefits schemes in the country, sources say
Biometric POS Market to Grow World-Wide
There is going to be a higher adoption on Biometric-POS systems in retail industry especially in restaurants for easy user access, self-service transactions, and payments.
AI-based Video Verification Gaining Interest in Banking
Artificial Intelligence (AI) assisted video calls help insurance organizations to remotely verify the clients' identities within few seconds, thereby eliminating any chance of fraudulent activities.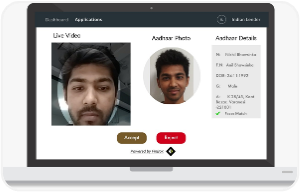 Biometric Linked Ration Card Program
One of the Indian States – Delhi is going to participate in One Nation, One Ration Card program linked to the Aadhaar biometric ID system.