Future of Biometrics: Application Insights
In the upcoming years, Biometric Technology is forecasted to play a prime role in social benefits, voting, and other necessities.
Biometric Usage for Remote Workers: Face & Iris
Many business organizations from around the globe are adopting facial, or iris recognition enabled computers to allow their remotely working employees to access critical digital platforms.
Health Pass Apps Facilitate Travelling & Border Security
Governments from different countries are implementing Health Pass Apps, which enable officials to track and verify entry requirements and health status of individuals.
India is to Focus on High Foreign Investments
High Foreign Direct Investment (FDIs) is going to be one of the prime objectives of India in the current financial year, which is expected to flourish many sectors including Biometric & Security Industry.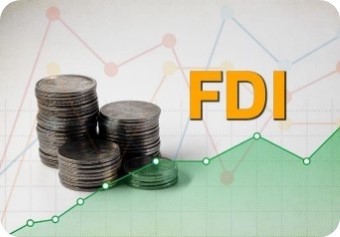 Fingerprint Scanners at Multiple Payment Locations
Uruguay, a country in South America, is planning to implement fingerprint identification technology for retail payments in various locations of the country.
Under-display Camera Patented for Face & Touch
The U.S. Patent & Trademark Office (USPTO) granted a new patent for an under-display camera capable of performing Face, Iris and Fingerprint Recognition via novel optical imaging array technology on Apple devices.
Public Security & Safety Biometrics to Grow in Asia-Pacific Countries
Public Security and Safety Biometrics especially in immigration enforcement, public transportation, border security, critical infrastructure protection is expected to grow over the next 5 years across the Asia Pacific Countries.
Touchless Biometrics offers $9 Billion Business
The global market size of Touchless Biometrics is anticipated to grow over $9 billion this year and around $40 billion by 2031 majorly driven by factors related to COVID-19 pandemic.

Growth of Biometrics in Security Implementation
The demand for integrated security in data protection, access control requirements, people screening & identification procedures has resulted in increased adoption of Biometric Technology in these platforms over the past few years.