Fingerprint attendance is a system that uses fingerprints as a medium to ensure employee attendance. Everyone's fingerprint is unique, and even twins have different fingerprints. This type of technology is designed to ensure employee honesty and prevent fraud. This system also makes employee monitoring more efficient, as employees can check the authenticity of fingerprints by using the fingerprints of the people they work with. To learn more about fingerprint attendance, keep reading. Here's some information you should know about fingerprint attendance.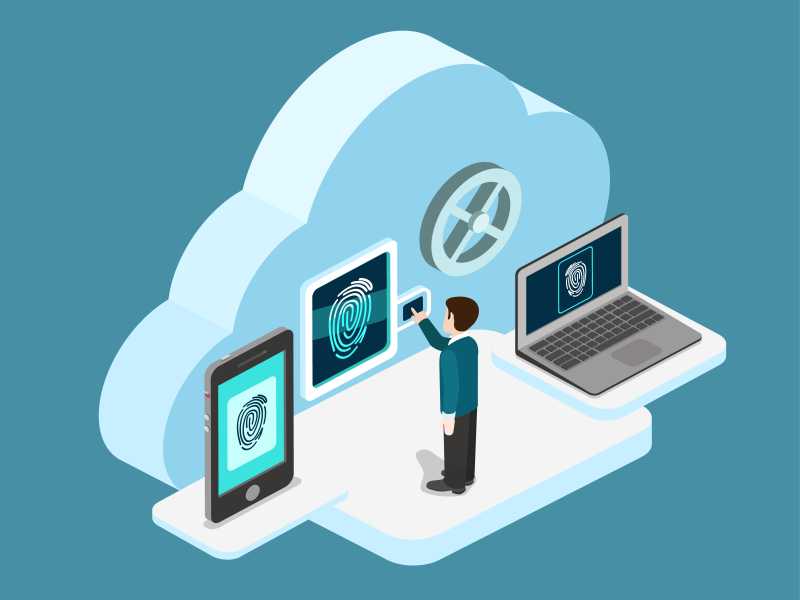 Biometrics
With biometrics for fingerprint attendance, employees will be able to clock in and out quickly, easily, and securely. The biometric technology can also help companies manage employee attendance, as the system automatically records clock in and out times. This makes it simple for companies to monitor employee time, whether they pay by the minute or by the day. Combined with other forms of attendance monitoring, biometric time clocks are a great way to keep track of employee time.
There are some important legal considerations to bear in mind when implementing biometrics for fingerprint attendance. First, you should know what the Illinois privacy law requires, as well as which biometrics are required by your company. The state has strict laws regarding gathering consent. For example, you should create a comprehensive biometric policy that clearly explains how the biometric information will be collected, used, stored, and destroyed. This will make it easier for you to comply with Illinois privacy laws.
Time and attendance systems
In the world of time and attendance systems, fingerprints are an effective way to keep track of employee hours. Fingerprint readers can be used to identify employees, record attendance, and verify identity. Biometric time clocks prevent employees from clocking in without working. Biometric time tracking is also useful in preventing employees from using one another's timecards to clock in. Biometric time tracking is becoming a popular application of biometric technology.
In addition to enabling employee timekeeping, fingerprint attendance systems can also make employee data more accessible. They give managers easy access to the data on each employee's clock-in and clock-out times.  time and attendance systems also feature a fireboard to display the location of employees. This feature can be used for to identify individual teams. Fingerprint attendance systems have several benefits for companies, but there are some drawbacks to this technology.
Fingerprint recognition technology
Biometric-based attendance recognition systems have evolved from their earliest forms to incorporate mobile devices. Integrated with built-in hardware components, modern smartphones are capable of collecting fingerprint images and comparing them against a stored template. The resulting image is stored in a cloud server for verification. In schools, fingerprint attendance systems can be used to track student attendance and to enforce policies for late arrivals and early dismissals. As a result, it has become more efficient and convenient than ever before.
To implement a fingerprint attendance recognition system, employees must register a few fingers on the machine. These registered fingerprints are then stuck to a card that tracks their daily hours. This makes it easier to calculate the number of hours worked at a given location. Fingerprints have been studied by Sir Francis Galton since 1892, when he published a comprehensive study of their features. It is still used today to identify people.
Enrolment process
Using fingerprints as the basis of attendance management systems, these systems allow users to sign in and out of a building. Each fingerprint contains unique features called minutiae points, which can be used to create a template for authentication. The fingerprint is scanned, and the system compares the minutiae points with a template stored in a database. If the fingerprints match, the system allows the teacher to check a student's attendance.
Facing this problem, biometric projects that use fingerprints often fail because of inaccuracies in the biometric database. Facial recognition devices have to be very precise, and the fingerprints must be of high quality. Many biometric projects fail because users cannot be reliably identified during daily use. If the fingerprint reader is not accurate, it will generate substandard fingerprints. The biometric database will have inaccuracies, and the process of enrollment will be faulty.
Cloud accessibility
Biometric attendance software can combine multiple biometrics, including face, iris, and fingerprint. This method generates large amounts of data, making it expensive to store. Cloud-based systems offer plenty of storage space. Cloud-based systems are highly scalable. Biometric security is progressively improving in cloud computing, and cloud-based fingerprint attendance software is no exception. The encrypting of templates is an important security feature. Biometric security in cloud-based systems is highly customizable, making it easier for businesses to meet their needs.
Using biometric authentication to secure cloud services is possible with a multi-finger security model. This method requires cloud users to register with three fingerprint templates and assign one digit to each. The fingerprint images and single-digit number are encrypted and stored at the cloud service provider's end. The encryption algorithm used makes the system more efficient. Biometric cloud-based access systems will be increasingly common in healthcare, education, and banking environments.
Disadvantages
While fingerprint attendance is a convenient method of employee identification, there are a few disadvantages to using this biometric system. The first of these is that it takes more time to mark attendance, leading to a long morning queue. Another disadvantage is that this method of identifying employees spreads germs and can be prone to coronavirus. Fingerprint attendance systems are also not as convenient if a person has a cut, bruised, or otherwise injured finger.
In addition, fingerprints tend to stay relatively stable over time, which means that some people will not be eligible to participate in the system, including elderly people who have manual work histories. A further disadvantage to fingerprint attendance is that it would not work with individuals with lost hands or fingers. However, fingerprints are unique, making them useful for public applications and for many identification purposes. As such, fingerprint attendance systems may be more secure than face recognition systems.