In this article, we'll discuss Single-door, IP-based, biometric, and card-based access control systems. Which system is best for your business? What's the best way to program it? And which ones are the most secure? We'll also discuss the advantages and disadvantages of each type of access control system. If you have a business, you'll probably want to install one of each kind of system.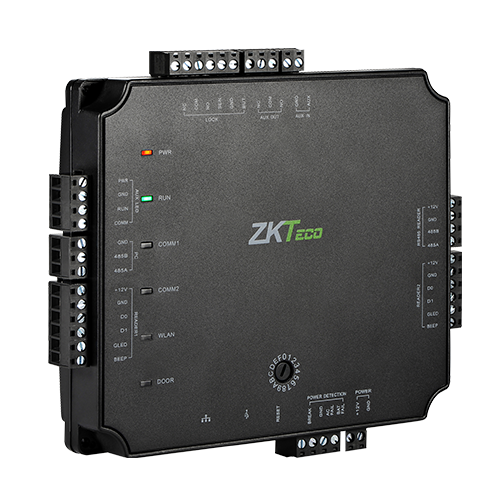 Single-door access control systems
You can choose from one of two main types of multi-door access controllers: the networked one and the once-door type. Networked access control systems are often networked and allow users to control the system remotely with their computer. This allows users to view activity and change preferences without having to physically visit the door. There are also ODBC-compliant systems available that allow the door control to be integrated with other physical security and back-end computer systems.
Mobile access control is a good option for businesses with several doors. It can connect to any reader and is a good option for areas with a large number of doors or in remote locations. Single-door access control systems, on the other hand, are not mobile and must be wired to a server. They are also a good option for businesses with multiple floors or locations. Multi-door access control systems integrate the reader, control panel, and access point into one single device.
IP based systems
IP based security systems offer several advantages over other kinds of access control devices. These systems are designed to be highly secure, provide a single point of user management, and simplify installation and training. They provide an easy, cost-effective bridge to the future. IP-based systems can be managed via corporate networks and are easy to install. They also allow users to manage and change the configuration of their systems remotely using a regular web browser.
An IP based system eliminates the need for separate cabling between the control panel and access doors. Because the IP system relies on your existing corporate network to communicate, IP access controllers can connect to devices without any additional wiring. This greatly reduces installation costs and installation time. IP-based door access controllers are compatible with most existing access control networks and don't require specialized knowledge for grounding, troubleshooting, or termination.
Biometric systems
A biometric access control system is a modern access control system that uses biological data to identify individuals. Fingerprints, iris scans, and voice recognition are all part of the biometric access control process. Biometric systems are more secure than other access control methods and can reduce the risk of identity theft. These systems exchange information through high-speed networks, and cloud-based systems have the latest threat and user information available.
Traditional access tokens can easily be copied and forged. A $50 keycard duplicator on Ebay illustrates how vulnerable traditional access control systems are. Fortunately, modern biometric systems use liveness tests to ensure that biometric data is generated by a real person. They also allow admins to grant and revoke access permissions instantly.
Card-based systems
When it comes to multi door access systems, the main difference between them and biometric security readers is that the former is easier to use. With a card access system, users simply swipe the card, avoiding the hassle of having to memorize codes and sort through keys. This allows users to gain access faster and minimizes the risk of vandalism or breaches of security. This article provides an overview of the differences between the two types of systems and discusses the pros and cons of each.
Access control systems are most commonly used to restrict access to exterior doors of buildings, but they can also be used to control entry to interior areas. The basic idea is to provide convenient access for authorized individuals while restricting access to unauthorized users. An access card acts like an electronic "key," with the access control software allowing you to assign different access levels for different people. Most access cards are the size of a credit card and are easy to carry around.