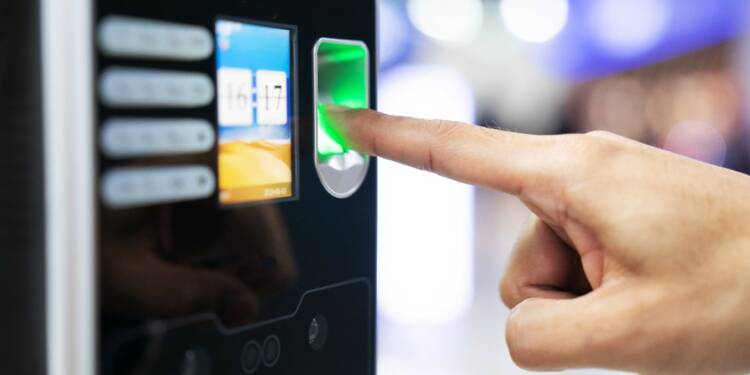 There are many types of biometric attendance devices on the market today. These systems can use a variety of methods to verify an individual's identity, such as Face recognition, Fingerprints, Iris, and voice. This article will briefly review each one and how they work. You can use the information gleaned in this article to make an informed decision about which one to purchase. This technology is available in many different forms and is ideal for businesses.
Face recognition
Facial recognition is an advanced technology that has many potentials uses in biometric attendance devices. It can be used to verify a person's identity, such as to open an account or to enter a building. Face recognition is also being used to reduce the chances of identity fraud. In fact, some countries have already implemented face recognition in their biometric systems. The face-recognition systems that are being developed by companies such as ZKTeco are based on cutting-edge software, special sensors, and infrared cameras.
Fingerprints
Using fingerprints as biometric attendance devices has many advantages. It is a secure method for registering attendance and can be implemented in many different settings. The fingerprint scan is performed by placing the finger against a graph. The image of the fingerprint is then stored in a database, and each entry is clocked only if the latest image matches the stored image. Fingerprints are unique and cannot be duplicated. Fingerprint scanners can store multiple coordinates from a single finger, ensuring that only the correct student is logged into a class.
Iris
An iris biometric attendance device is an electronic time clock that uses iris recognition to verify a person's identity. The device captures an individual's iris and uses a mathematical algorithm to interpret and verify the person's identity. This process is quick and secure, and data can be stored for subsequent identification. An iris biometric attendance device has several benefits over other biometric systems, including reducing the need to memorize passwords and key cards, and eliminating the worry of lost or stolen keys.
Voice recognition
Developing the capability to recognize a person's voice using biometrics has many benefits. The technology can be used to help physicians keep track of patients' medical conditions and share these records. Credit card companies can also use voice biometrics to identify fraudsters and authenticate callers. And unlike facial and fingerprint recognition, voice biometrics do not require hardware. Instead, voice biometrics can be implemented on any device.
Multi-factor authentication
To ensure the safety of employees and protect against unauthorized access to data, multi-factor authentication schemes are increasingly being used in various settings. One of the most common examples of this is the use of ATMs. To use these machines, users must enter their PIN, their ATM card number or password, and a second factor, such as a mobile app. The proposed scheme considers usability, ease of use, and privacy issues while incorporating biometrics.
Security
A biometric attendance device is a security system that uses a person's unique fingerprint to verify their identity. Biometrics refer to any form of data that is unique to a particular individual. These data are not shared or easily hacked. Biometric technology is an excellent option for security applications, especially when there is a need to keep track of employees and prevent unauthorized entry. Employees who use biometric devices can be assured of the security of the building they work in.
Cost
A biometric time and attendance system consist of two parts: hardware and software. The hardware captures and stores biometric data on employees, while the software manages absences. The cost of a biometric time and attendance system depends on the size of the business and the components chosen. Biometric time and attendance terminals are not as expensive as you might think, but the cost can be high if you decide to purchase high-end models. A basic biometric time and attendance terminal can run you about $1,000 to $1,500