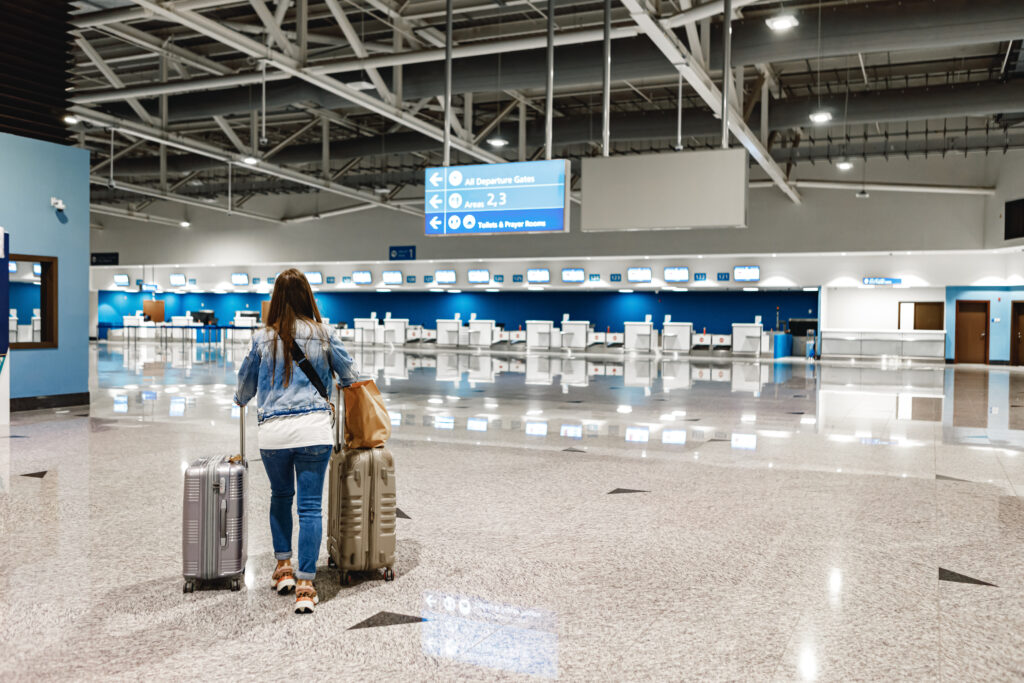 If you're traveling in the near future, you'll likely encounter a face recognition boarding pass. While it seems like a simple and convenient way to get through the airport, it raises plenty of questions. This article explores some of the challenges that face biometrics in the air travel industry.
Self-boarding
One of the most exciting innovations in air travel is biometric facial recognition technology. While it is not yet used at check-in counters, it will soon be available at major hubs around the world. It will help eliminate the security checkpoints that bog down travellers as they go through the airport.
In the United States, airlines have tested biometric boarding at several airports. For example, easyJet has been quietly testing a fully autonomous facial-recognition self-boarding. The airline has a small kiosk in the departure terminal, which takes a photo of the customer's face and compares it with the passport. If the passport matches, the system will confirm that the customer is allowed to board the flight.
Delta Airlines and the Transportation Security Administration (TSA) are working on a similar initiative. Delta's program will allow international passengers to use their face as a boarding pass at eight airports.
British Airways has tested document-free facial recognition boarding at Los Angeles International Airport and Orlando. It plans to roll out self-boarding gates internationally in the future.
Biometric boarding
If you are planning to travel soon, you might want to consider a biometric boarding pass. This new technology allows you to skip the long line at the airport and board your plane without having to use your passport.
The technology works by comparing an image of your face with a photo on your passport or driver's license. This is a simple way to verify your identity and avoid a potential security breach.
Several airlines have begun testing biometric boarding shortcuts at key hubs. The technology is expected to be rolled out at four AAI airports over the next five to six months.
Biometric boarding is a free service that requires you to register your facial data at the airport on the day of your flight. Once you register, your biometric information is stored in a secure database. It is then used to identify you at the airport and your flight.
In addition to improving your boarding experience, biometrics are also helpful when it comes to security. Airlines will be able to quickly verify your identity and match your booking with your facial scan. Compared to fingerprints or iris scans, facial scanning is a lot easier to implement.
Embedded biometrics in the air travel process
Biometrics are now used to verify identity, check-in, and check baggage. They also allow for contactless boarding and provide a less stressful experience for travellers. As airports adopt biometrics, their passengers are noticing the positive benefits.
Airports must integrate their biometrics with airline and passenger systems to make a comprehensive and seamless experience. Biometric solutions are available from companies like Vision Box, which operates at over 100 airports worldwide. IER, a leading self-service airport solutions specialist, recently partnered with Thales to launch a pilot program called Fly to Gate.
The use of biometrics will soon be standard practice at airports. A study conducted by SITA found that 76 percent of airports are planning major biometric security management initiatives in 2018. When implemented correctly, these programs can enhance security by allowing passengers to board with little to no paperwork.
A recent study by the International Air Transport Association (IATA) found that biometrics have a positive impact on air travel. Using biometrics can reduce queues, improve efficiency, and create a cleaner, more hygienic travel experience.
Privacy concerns
When you're flying to or from the United States, you may be confronted with the prospect of your face being scanned. This has raised concerns about how this technology could be used. While the government has said that such scans are safer and more reliable than other forms of identification, many privacy advocates are arguing against the use of biometric systems.
The Department of Homeland Security has announced that it plans to begin scanning the faces of every citizen leaving the U.S. In the first phase, this technology will be available at seven airports. However, critics argue that these scans are an expansion of the government's surveillance power. It is also possible that the data collected will be misused.
There are legal hurdles to the technology, and it is unclear whether passengers will be able to opt-out of the system. Many airlines have promised that they will not store or misuse the data that is collected. But the DHS is not requiring any opt-out notices, and it is unknown whether agents at the airports will let passengers know that they have an option.