The Benefits Of Installing A Biometric Attendance System
There are many benefits to installing a biometric attendance system for your workplace. For starters, it can help you control access to certain areas within your building, thereby preventing non-employees from working there. Additionally, it can improve the overall flow of your office, making it much easier to manage and maintain employee data. Besides, fingerprint-based access control can help you avoid human error and improve employee satisfaction.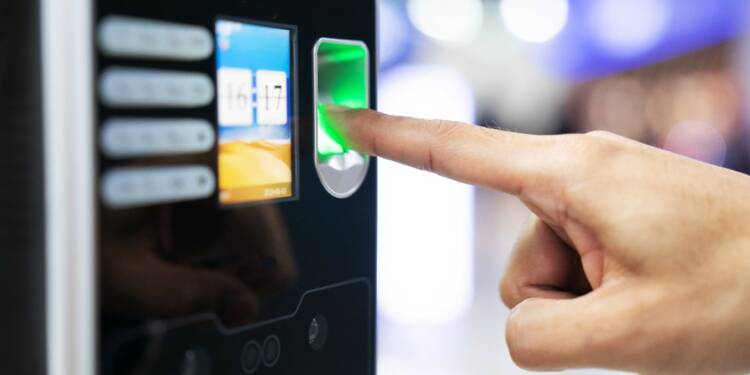 Another benefit of biometric time clocks is that they can help you improve employee transparency and reduce the risk of buddy punching. Inaccurate time clocks can result in employee theft, which can cost businesses thousands of dollars each year. Biometric time clocks can help you prevent this from happening by providing verifiable audit trails of employee attendance. Additionally, a biometric system can prevent employees from punching in for co-workers they are not actually in the building.
Another benefit of biometric time clocks is that they ensure accurate timekeeping records. Previously, attendance was handled manually and was subject to error. In addition, the risk of false attendance was high. In addition, a biometric attendance system can also reduce the prevalence of buddy punching, which is a common practice in colleges and other establishments. By using biometric technology, these problems are a thing of the past.
The advantages of installing a biometric attendance system for your business are numerous. For one, it improves employee accountability by eliminating manual records and allowing the organization to focus on its core functions. This in turn improves employee productivity. Further, it makes employees responsible for their own actions. It is also beneficial to the business, as it helps reduce the risk of human error. Additionally, biometric attendance systems allow multiple employees to be tracked simultaneously.
Because fingerprints remain relatively static over time, biometrics is an excellent choice for schools. Besides ensuring employee accountability, it prevents the possibility of a payroll dispute. Biometric fingerprint systems can be used by employers and employees in many different settings, including educational institutions and schools. The ability to track a large student population is a benefit to schools. They can also ensure that mandatory classes are attended.
Another benefit of biometric time clocks is the flexibility and adaptability they offer. Having employees use biometric time clocks for access will help them adapt to the different state and local regulations. Biometric time clocks also offer flexibility in your attendance tracking processes. The TR500 biometric time clock, for instance, is easily scalable and can be implemented nationwide. Besides, biometric attendance systems are easy to install and use, which means they can be installed by anyone.
Another benefit of installing a biometric time attendance system is that it eliminates poor time management practices. The system will allow you to run an audit trial with concrete data. Ultimately, a biometric time attendance system will enhance the culture of your work environment and reduce the risk of fraud. This is a win-win situation for all parties involved. With an automated system for tracking your employees, you'll be able to increase productivity, reduce labour costs, and improve the quality of work life.
A biometric time clock will eliminate human error, including the risk of data manipulation. Employees may not welcome the new time clocks. Some shift workers may be hesitant to share their information with co-workers, and HR and payroll departments may be afraid that the system will lead to automation of their jobs. A biometric time clock is legal and will adhere to the requirements of state and federal laws. However, biometric data laws vary from state to state and require individual consent before you can use this technology.
Another benefit to implementing a biometric attendance system is the reduction of administrative staff. Rather than spending hours each day marking attendance, teachers can spend more time with students. With biometrics, teachers can save a great deal of time, which is crucial for improving the overall reputation of your institution. The system makes tracking staff a simple and quick process. In addition, biometric attendance systems save time and money.
Accountability has many positive effects outside the accounting realm. Not only can biometric attendance systems help you determine lazy employees, but they can also identify exemplary ones. Employees can be grouped together with exemplary employees to motivate them to improve their behaviour. This also softens the effects of bad employees on the company's culture. So how does installing a biometric attendance system benefit your business?